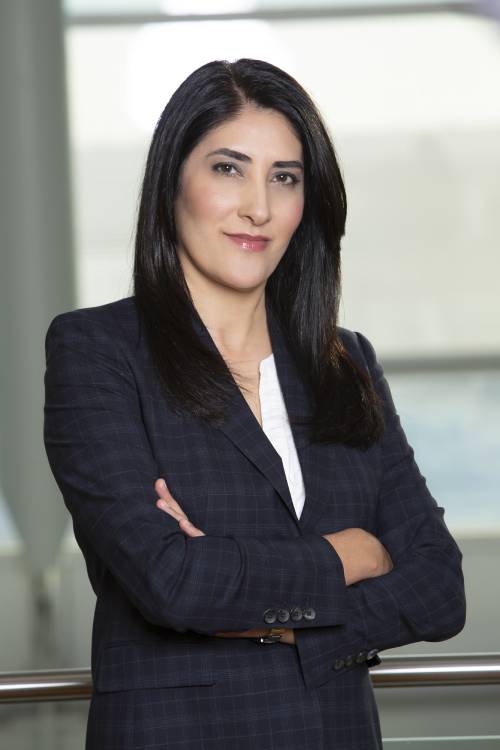 Ninaz Saffari-Criminal Defense Attorney
Why Ninaz Saffari is One of the Top Sex Crimes Defense Attorneys in LA County
Ninaz Saffari is the one of the best sex crimes and trial lawyers in Los Angeles County. As a 17th-year attorney (as of 03/21), Ninaz has defended many hundreds of clients (including juveniles) against virtually every sex crime in California. These have ranged from simple misdemeanor sexual battery cases, all the way up to potential-life-sentence charges involving forcible rape, multiple victims, gang rape, and juvenile victims.
Ninaz's unparalleled experience and expertise in fighting sex-crime cases happened almost by accident. She always knew she wanted to be a criminal-defense trial attorney, so after graduating from UC Berkeley undergrad and the Santa Clara University School of Law, she went to work for the United States' largest public defender's office -- in LA County.
As a Deputy Public Defender, Ninaz quickly gained unsurpassed trial experience. Many of her cases involved sex offenses. And for the next four years, including one year defending juveniles in Inglewood and Compton, sex crimes made up a very large percentage of her heavy case load.
After leaving the PD's Office and going into private practice, Ninaz continued representing sex-crimes defendants and conducting sex-crimes trials. Most of these clients came from word of mouth. For example, an incarcerated client facing a life sentence for rape was suddenly released from custody after Ninaz proved his innocence. Since everyone facing felony sex-offense prosecutions are housed in the same wing of the LA County Jail, the client's fellow inmates began calling Ninaz so she could help them as well.
To date, Ninaz has handled more than 2,000 criminal cases, and has completed more than sixty (60) trials. Again, many of these involved sexual offenses. The following are several examples:
"The South Bay Rapist" case – client facing double- life in prison – 1st day of trial: dismissed
People v. Corey Stewart (Torrance courthouse, 05/14): Corey – one of Ninaz's all-time favorite clients – had been in jail for almost 15 mos. without once seeing sunlight before his case was finally dismissed. He had been wrongfully accused by two women of Forcible Rape (Pen. Code § 261: https://codes.findlaw.com/ca/penal-code/pen-sect-261.html). Each conviction could result in a life sentence – a horrifying prospect for an innocent man who had never before been in trouble.
To make matters worse, the local media splashed Corey's face across TV, newspapers, and the internet, labeling him the "South Bay Rapist". Detectives urged other victims to come forward.
Fortunately, on the first day of jury trial, Ninaz was able to prove that the primary accuser outright lied about the entire alleged crime based on the GPS location emitted from his cell phone, as well as her private social media communications, which confirmed that she was a con woman. In addition, the second woman admitted that she may have mistakenly identified Corey.
Result: Both charges were dismissed.
Client facing double-life for Gang Rape of Minor & Kidnapping – dismissed at prelim
People v. J.C. (Van Nuys courthouse): Ninaz's adult client and six co-defendants (four in adult court and two in juvenile court) were prosecuted for allegedly gang-raping a minor over two days. Specifically, they were charged with:
Forcible Rape in Concert (Pen. Code § 264.1(a): https://codes.findlaw.com/ca/penal-code/pen-sect-264-1.html);
Aggravated Kidnapping – Rape, Other Sex Offenses (Pen. Code § 209(b)): https://codes.findlaw.com/ca/penal-code/pen-sect-209.html,
Oral Copulation by Force or Fear (Pen. Code § 287: https://leginfo.legislature.ca.gov/faces/codes_displaySection.xhtml?lawCode=PEN&sectionNum=287);
Oral Copulation in Concert (Pen. Code § 287(d): https://codes.findlaw.com/ca/penal-code/pen-sect-287.html); and
Forcible Sexual Penetration with a Foreign Object (Pen. Code § 289: http://leginfo.legislature.ca.gov/faces/codes_displaySection.xhtml?sectionNum=289.&lawCode=PEN).
Her client was facing a maximum sentence of double-life. Fortunately, at the preliminary hearing, Ninaz was able to prove that the girl had lied about the allegations after Ninaz cross-examined her and presented video footage from that weekend (which Ninaz had spent months working to acquire).
Result: All pending rape and kidnapping charges were dismissed, and client ended up with a misdemeanor conviction for Unlawful Consensual Sex with a Minor (Pen. Code § 261.5: https://codes.findlaw.com/ca/penal-code/pen-sect-261-5.html) with time served and no sex registration.
Client facing two Rape of an Intoxicated Person charges & 47 yrs. – dismissed after jury trial
People v. R.T. (DTLA courthouse): Ninaz's client was prosecuted for two counts of Rape of an Intoxicated Person (Pen. Code § 261(a)(3): https://codes.findlaw.com/ca/penal-code/pen-sect-261.html), as well as other sex crimes, Ninaz's client was looking at almost five decades in prison with Strike enhancements (Pen. Code § 667(a)&(b): https://codes.findlaw.com/ca/penal-code/pen-sect-667.html).
What made this case particularly challenging was the fact that the client had apologized to the alleged victim during a phone call that, unbeknownst to him, was recorded by detectives. But at the first jury trial, Ninaz was able to present DNA experts who made the accuser's claim questionable. She also effectively impeached the accuser with all the different versions of the crimes she had presented to police and at the prelim. The jury deadlocked six-to-six.
Result: Before the second jury trial commenced, the prosecutor dismissed the case in exchange for the client pleading to a single misdemeanor charge of Sexual Battery (Pen. Code § 243.4: https://codes.findlaw.com/ca/penal-code/pen-sect-243-4.html) with zero incarceration.
10  yrs. for Lewd Acts on a Minor – reduced to Unlawful Sex with a Minor, zero incarceration
People v. J.G. (LAX Courthouse): Ninaz's client was prosecuted for more than ten felony charges of Lewd Acts with a Minor (Pen. Code § 288: https://codes.findlaw.com/ca/penal-code/pen-sect-288.html) with a maximum incarceration of a decade. Not unlike Corey Stewart, he wasted away in jail for over a year before he replaced his lawyer with Ninaz. 
Result: Ninaz was able to get him an amazing plea deal -- Unlawful Consensual Sex with a Minor (Pen. Code § 261.5: https://codes.findlaw.com/ca/penal-code/pen-sect-261-5.html) with no further time behind bars.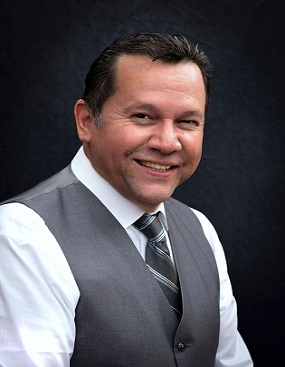 Jeff Voll-Criminal Defense Attorney
Criminal defense lawyer P. Jeff Voll has been practicing criminal defense law since 2001. He has never been employed in any other field of law other than criminal defense. His passion and life's work are that of a criminal defense attorney. For nearly two decades he has defended those accused of serious criminal cases and has become one of California's top trial litigation attorneys and his superior record is recognized not only by his peers, but the district attorneys, city attorneys, and judges throughout California. Attorney Jeff Voll takes pride in his trial expertise and his jury trial record is unprecedented.
ome lawyers do NOT take cases where the accused is charged with a crime involving minor children or the elderly as victims. Jeff Voll is not one of these lawyers. He is of the belief that all citizens should be afforded a vigorous defense no matter what the charges or potential sentences are. He has defended United States Federal Agents, local law enforcement police officers, 3rd strike ex-convicts, housewives, homeless veterans, U.S. Army Captains, attorneys, children of prosecutors that he faces in court, people dependent on narcotics, etc .. with amazing results. Jeff's passion is trial work. There is no case that he will not try to a jury. All he needs is the blessing of his client(s). Jeff once tried a "gang" case where all of the 10 defendants were represented by him as the sole attorney. After three weeks of trial, he secured a Not Guilty verdict for all of his clients. It took the Clerk of the Court over 20 minutes to read all of the Not Guilty verdicts in open court. San Fernando Case # 9SR02269. He has been successful in achieving over 100 Case Dismissals in one 12-month period. No other attorney can say this. No other attorney can make this claim.
Announcing ready for trial puts the prosecutor on notice that you are NOT taking any deals and to you are in fact, Ready for Trial. Call our law firm for any sex crimes that you may be facing and you may just be another in a long line of case dismissals.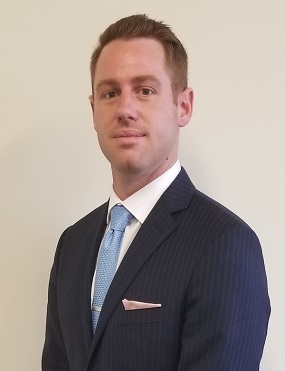 Thomas J. Filicia- Attorney of Counsel
Thomas is primarily involved during the Pre-File stage of the cases. He works closely with our Private Investigator, Kevin Roncevich, to put our clients in the best position possible to get their cases rejected. This involves careful communication with both law enforcement agencies and prosecuting agencies. In all sex crimes cases, there is some type of investigation that takes place prior to the case filing. Having a solid team in place during the investigation phase will put you in the best position to minimize the charges against you, or get your case rejected.
Thomas is licensed to practice in all California State Courts, as well as the US District Court for the Southern District of California. Since being admitted to the bar, Thomas has exclusively practiced criminal defense law. He has worked on hundreds of cases, and has experience handling various types of misdemeanors and felonies from start to finish. Thomas received his JD from the Syracuse University College of Law. At Syracuse, he developed a passion for criminal defense law, and worked for a law firm that handled primarily criminal appeals. He has drafted appellate briefs in several areas of criminal law including Parole Violations, Domestic Violence, Rape, and Murder.
Thomas is a Southern California native, and currently resides in San Diego.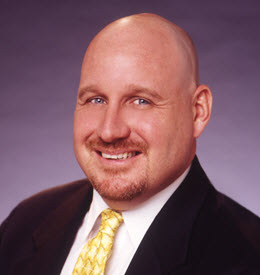 Neil Broom
Neil Broom is the President and Laboratory Director of the Technical Resource Center, Inc. As an expert witness, investigator, speaker, trainer, course director, and consultant in the fields of Computer Forensics, Cell Phone Forensics, Call Detail Records and Geolocation Analysis, Network and Computer Security, Information Assurance, and Professional Security Testing, he has over 25 years of experience providing investigative, technical, educational, and security services to the military, attorneys, law enforcement, the health care industry, financial institutions, and government agencies. He is a licensed California Private Investigator, Florida Private Investigator, Texas Private Investigator, Michigan Professional Investigator, Georgia Private Detective, and Georgia Private Detective Instructor. He is a qualified Expert Witness in Federal and State Courts and has been appointed to the Los Angeles Superior Court Panel of Expert Witnesses. Neil Broom was the Developer of the Technical Resource Center's JumpStart Computer Forensics (Applied Computer Forensics) course and the ProDiscover Certified Examiner training course and certification. He has provided training in the fields of Computer Forensics and Information Security to over 3,000 students in the US Government, US Military, US Intelligence Agencies, and Fortune 500 companies in the United States and abroad. Neil Broom coauthored a technical book in 2004 for Sybex Publishing titled Computer Forensics JumpStart. The book is a primer for anyone interested in entering the Computer Forensics field. The second edition of this book was released in 2011, with Broom as the Technical Editor. Neil Broom currently serves on the Ethical Standards Committee of the International Society of Forensic Computer Examiners (ISFCE) and previously served on the National Leadership Assembly of the American Society of Digital Forensics & eDiscovery (ASDFED). Additionally, he is the past Chairman of the Digital Evidence Subcommittee for the International Association for Identification (IAI), a former member of the Delegate Assembly for the American Society of Crime Laboratory Directors / Laboratory Accreditation Board (ASCLD/LAB), and has been a Professional Member of the National Speakers Association. His past employment includes the U.S. Navy as a Submariner, the Gainesville Police Department as a Law Enforcement Officer, the S1 Corporation as a System Administrator, and Internet Security Systems (now a division of IBM) as a Security Trainer. In the fall of 2009, Neil Broom received the quarterly Certified Computer Examiner (CCE) Excellence Award from the International Society of Forensic Computer Examiners (ISFCE), "For work in the field of computer forensics and representing the ISFCE and CCE designation in a positive manner." Neil Broom holds multiple prestigious security certifications including: Certified Computer Examiner (CCE), Certified Fraud Examiner (CFE), Cellebrite Certified Mobile Examiner (CCME), Cellebrite Certified Physical Analyst (CCPA), Cellebrite Certified Operator (CCO), and Certified Information Systems Security Professional (CISSP). Mr. Broom was awarded a Bachelor of Science (BS) in Computer Forensics and Digital Investigation and a Master of Science (MS) in Digital Forensic Management from Champlain College.