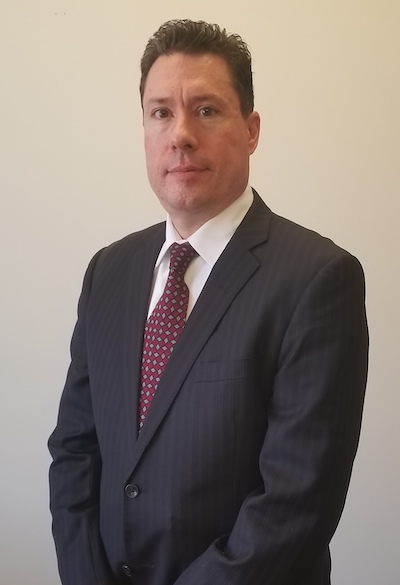 Michael Taibi- Criminal Defense Attorney
Michael Taibi is an exceptional criminal defense attorney who is recognized for professional excellence in defending individuals facing serious felony and misdemeanor sex crime charges in San Diego. Using the breadth and depth of the experience he's acquired in over the 25 years he has been in practice, Mr. Taibi has helped hundreds of clients avoid jail, heavy fines, lifetime sex offender registration, and other serious consequences of California sex offenses. With the effective legal strategies and a proactive approach in legal preparation, Mr. Taibi has secured positive, extraordinary outcomes for his clients.
He understands the corrosive nature of sex crime allegations and is experienced with helping his clients cope with the emotional turmoil to focus on achieving a successful outcome and protecting their future. Mr. Taibi is a highly skilled litigator, negotiator, and trial attorney. Mr. Taibi has earned a reputation as a tireless and aggressive advocate providing sex crimes legal services to his clients who have to face the San Diego, Vista, and Southern California courts. He utilizes every available resource fight sex crime allegations.
Mr. Taibi was admitted to practice law in California in 1992 and is authorized to practice in all California courts, including the Supreme Court of California, Federal District Court, and all Courts of Appeal. Because of the respect he has earned in California State Courts and federal courts, Mr. Taibi is often able to get the charges dismissed or reduced so that his clients receive a lesser sentence. Mr. Taibi never hesitates to take a case to trial when a reasonable plea agreement or dismissal cannot be achieved. Mr. Taibi handles sex crime defense cases with the utmost skill, dedication, and discretion.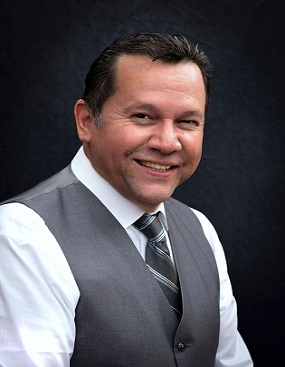 Jeff Voll-Criminal Defense Attorney
Criminal defense lawyer P. Jeff Voll has been practicing criminal defense law since 2001. He has never been employed in any other field of law other than criminal defense. His passion and life's work are that of a criminal defense attorney. For nearly two decades he has defended those accused of serious criminal cases and has become one of California's top trial litigation attorneys and his superior record is recognized not only by his peers, but the district attorneys, city attorneys, and judges throughout California. Attorney Jeff Voll takes pride in his trial expertise and his jury trial record is unprecedented.
Some lawyers do NOT take cases where the accused is charged with a crime involving minor children or the elderly as victims. Jeff Voll is not one of these lawyers. He is of the belief that all citizens should be afforded a vigorous defense no matter what the charges or potential sentences are. He has defended United States Federal Agents, local law enforcement police officers, 3rd strike ex-convicts, housewives, homeless veterans, U.S. Army Captains, attorneys, children of prosecutors that he faces in court, people dependent on narcotics, etc .. with amazing results. Jeff's passion is trial work. There is no case that he will not try to a jury. All he needs is the blessing of his client(s). Jeff once tried a "gang" case where all of the 10 defendants were represented by him as the sole attorney. After three weeks of trial, he secured a Not Guilty verdict for all of his clients. It took the Clerk of the Court over 20 minutes to read all of the Not Guilty verdicts in open court. San Fernando Case # 9SR02269. He has been successful in achieving over 100 Case Dismissals in one 12-month period. No other attorney can say this. No other attorney can make this claim.
Announcing ready for trial puts the prosecutor on notice that you are NOT taking any deals and to you are in fact, Ready for Trial. Call our law firm for any sex crimes that you may be facing and you may just be another in a long line of case dismissals.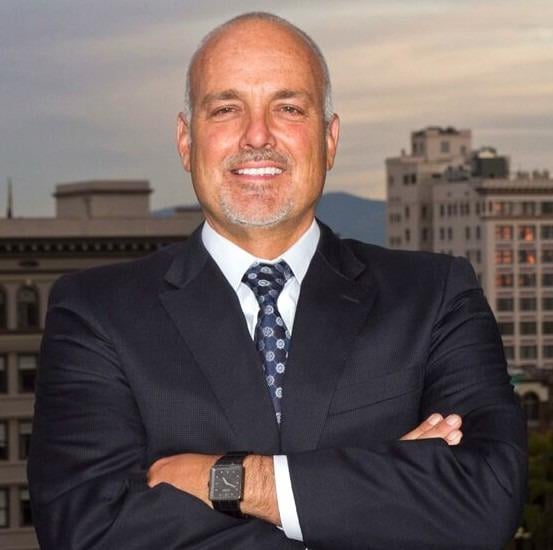 Thomas Matthews- Senior Trial Attorney of Counsel
Thomas Matthews is a well-respected trial attorney who has handled over a thousand cases throughout his 26 years of experience. Mr. Matthews, a firm believer in integrity and empathy, is a problem solver who will do everything in his power to help his clients get a second chance and preserve their freedom. Due to his exceptional trial and criminal defense skills, Mr. Matthews has recently been recognized as one of the Top 100 Trial Lawyers. As a testament to his service, Mr. Matthews has earned hundreds of five-star reviews in addition to receiving endorsements from many reputable organizations and clients. Many of Mr. Matthews cases are dropped as a result of his unique defense strategies and enduring commitment.
After experiencing what he thought to be a severe case of injustice involving a close member of his family, Mr. Matthews gathered the inspiration to become a lawyer. Thomas Matthews earned his law degree from California Western School of Law after graduating from Stockton University in New Jersey. Mr. Matthews began his own law practice after passing the bar exam on the first attempt. Over 26 years, Thomas has become well respected by judges and his peers, resulting in an A-plus rating from the Better Business Bureau and 5-star ratings from Avvo, Google, and Yelp.
Mr. Matthews is licensed to practice before all state courts of California, including the United States Court of Appeal for the Third Circuit, the United States District Court for both the Central and Southern California Districts, and the United States Supreme Court. He is a member of the National Trial Lawyers Association, Consumer Attorneys of California, the Criminal Defense Bar Association, and the Criminal Justice Act Panel for the United States District Court.
Thomas Matthews has handled many various cases, some of which include multiple international narcotics trafficking and money laundering cases from Arizona, California, Kansas, Nevada, New Jersey, Texas, and Washington DC. His experience handling Federal Crimes, Felony Crimes, and Misdemeanors is what will help you win your case.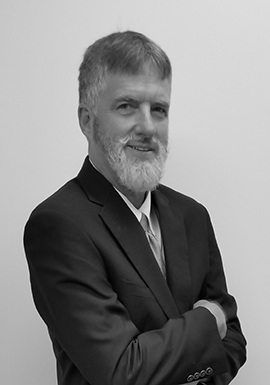 Samuel Sue - Attorney of Counsel
Samuel Sue has joined the CSCA Law Firm team as the Senior Attorney of Counsel for Research and Client Development with emphasis on application of criminal defense case law. Mr. Sue has practiced law in various areas for several decades, serving hundreds of clients. His extensive experience has allowed him to remain a vital role in creating the initial stages of cases for our valued clients. Mr. Sue has consistently maintained unbroken contact with his clients and the defense team in order to develop winning legal strategies.
Retaining the CSCA Law Firm means that Mr. Sue will work with you in your primary consultation in order for him to determine if you have a solid case and what our most successful plan of action would be. Mr. Sue works lengthily with former officers and detectives, which has given him a unique perception into the application of the law and how criminal charges are best fought.
As Senior Attorney of Counsel, Mr. Sue will listen to every aspect of your criminal case in order to analyze it and present the information to the attorney who oversees your case. As stated earlier, Mr. Sue will work with you, his client, the other attorneys, and our outside investigators to create a specific legal plan that will likely be successful. One of the best resources in a criminal case is the possession of data and facts as they allow Mr. Sue to do everything he can in order to properly represent you in any legal proceedings.
Mr. Sue's impressive educational background is one that makes him a formidable asset to our team. He received his bachelor's degree at Wake Forest University, then went on to American University to earn his first master's degree in International Law and Policy. Shortly after, Mr. Sue earned his law degree from the Thomas Jefferson School of Law in San Diego. He then went on to earn his doctorate and second master's degree in International Financial and Tax Law. Furthermore, he has worked at a highly distinguished law firm that focused on financial, tax, and estate law, while working as an instructor in various international affairs.
Mr. Sue's educational background has allowed him to secure positions of estate planner and financial advisor to different private entities, such as corporations and families with large estates. As a planner and advisor, Mr. Sue was responsible for keeping overall finances strong while developing assets protected by legal policies and maximizing investments. He has aided companies in their fight to secure legal backing in order to conduct their business and operations in the United States.
As an additional tribute to his rigorous education, Mr. Sue has also worked with immigrants, individually helping them secure citizenship or legal resident status. Mr. Sue is proud of his work as he is a member of the AILA, which is a legal organization for attorneys with assist immigrants and others without American citizenship. Mr. Sue has over 20 years of experience in immigration law, making him a formidable asset when representing clients who may not be an American citizen.
Over his career, Mr. Sue has accumulated vast experience while working for various types of clients. As Senior Attorney of Counsel on the Orange County Defense Lawyer team, he will bring his knowledge and expertise to all of his cases so that you may rest knowing that we will take care of you.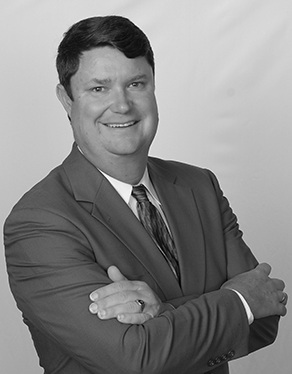 David Ruyle - Attorney of Counsel
David J. Ruyle, Jr. was born and raised in San Diego, California, where he focuses his criminal defense practice. In 1998, Mr. Ruyle received his Bachelor of Arts degree from Baylor University. Four years later, in 2002, Mr. Ruyle earned his law degree from Trinity Law School. As a student in law school, David interned with the San Diego County Public Defender's office where he was exposed to felony and misdemeanor related matters.
Mr. Ruyle spent a few years focused on sex crime matters as an attorney before developing a desire to better understand the public view of law enforcement and the harsh realities that officers face daily. His calling led him to become a Reserve Police Officer with the City of El Cajon in 2007 after attending the California POST certified Police Academy. Mr. Ruyle was exposed to domestic violence, narcotic offenders, and many other issues that peace officers encounter daily. He enjoyed participating in many outreach events sponsored by the police department.
As Mr. Ruyle remained in the reserve force while practicing law, he was able to effectively apply his experience as an officer to representing his clients in their cases and addressing their needs. Although he has since resigned his position with the City of El Cajon, he enjoys sharing the knowledge he acquired as an officer. His passion for sharing his knowledge led him to teach in the Criminal Justice Department of both Westwood College and the University of Phoenix. Additionally, Mr. Ruyle works with students who are studying for the Bar Exam.
As an attorney in the criminal defense sector, Mr. Ruyle has represented clients with various types of sex-related crimes. Mr. Ruyle takes much pride in being attentive to his clients' needs and understanding their situation in order to produce a favorable outcome for their case while promoting their ultimate well-being.
Mr. Ruyle is a member of the San Diego County Bar Association and the California Public Defender's Association.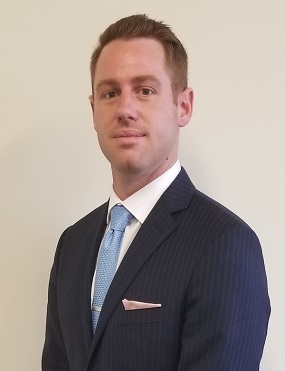 Thomas J. Filicia- Attorney of Counsel
Thomas Filicia works as the Jr. Attorney to Michael Taibi and Thomas Matthews for the Sex Crimes Attorney Law Firm. Thomas is primarily involved during the Pre-File stage of the cases. He works closely with our Private Investigator, Kevin Roncevich, to put our clients in the best position possible to get their cases rejected. This involves careful communication with both law enforcement agencies and prosecuting agencies. In all sex crimes cases, there is some type of investigation that takes place prior to the case filing. Having a solid team in place during the investigation phase will put you in the best position to minimize the charges against you, or get your case rejected.
Thomas is licensed to practice in all California State Courts, as well as the US District Court for the Southern District of California. Since being admitted to the bar, Thomas has exclusively practiced criminal defense law. He has worked on hundreds of cases, and has experience handling various types of misdemeanors and felonies from start to finish. Thomas received his JD from the Syracuse University College of Law. At Syracuse, he developed a passion for criminal defense law, and worked for a law firm that handled primarily criminal appeals. He has drafted appellate briefs in several areas of criminal law including Parole Violations, Domestic Violence, Rape, and Murder.
Thomas is a Southern California native, and currently resides in San Diego.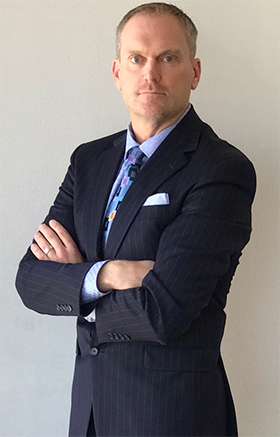 Thomas Beck- Director of Client Operations
Mr. Beck joins the team as the Senior Executive and Director of Client Operations. Mr. Beck has spent nearly 20 years as an industry leader with one of the largest consumer law firms in Arizona. Mr. Beck brings a dedication of excellence that consistently exceeds client's expectations, through tenacity and hard work that people have grown to know and trust as an intricate part of the successful team. Mr. Beck has limited his professional intake duties to criminal defense, family law, and both restraining and protective orders. Mr. Beck is a critical member in the early development and works under the direct supervision of the supervising attorneys. The personal dedication and careful attention to detail make certain that each client is given the best in customer service and we are available to clients at all hours of the day and every day of the week. We strive to make each client feel like our only client and we promise to take the time and listen carefully about your case and work as a team to get the best result as possible.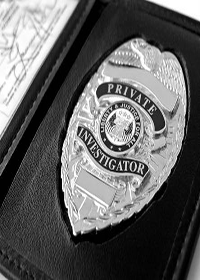 Kevin Roncevich- Private Investigator
Kevin Roncevich honorably served in the active naval service of the United States from 1997 to 2001. Mr. Roncevich was stationed in San Diego, CA and was deployed twice to the Persian Gulf under the banner of Operation Southern Watch, which aimed at ensuring that the political and human rights of Iraqi citizens are respected. He was onboard the USS Abraham Lincoln. During Mr. Roncevich's 1998 deployment, the USS Abraham Lincoln carrier battle group targeted two sites and launched Tomahawks cruise missiles against them. The first target point was a Sudanese pharmaceutical factory that was suspected of making chemical weapons to help Osama Bin Laden with his terrorist attacks. The other site was a terrorist training camp in Afghanistan believed to have been operated by Bin Laden.
Thirteen days after the U.S. embassies in Tanzania and Kenya were bombed by terrorists, President Clinton ordered three strikes, which were named Operation Infinite Reach. Mr. Roncevich received several recognitions and awards during his service in the United States Navy.